How To Measure Your Ring Size
Posted on
How To Measure Your Ring Size
Rings are one of my most popular pieces. By large my customers purchase more rings than they do any other piece. Why? Well, there are so many possibilities, stacking rings, minimalistic rings, statement rings and those in between for those extra special occasions such as wedding and engagement rings.
The fact that each one is handmade just for you too brings a whole new level of service. Rather than just picking a piece that has been created on a mass scale, more and more people are opting for a handmade service. And I don't blame them. It's special, it's unique to you and it's solely yours.
So, getting the right size right from the start is the most important step, and there are a few things you can do at home beforehand to get the perfect fit for you.
Ring Sizer's
You can purchase a reusable ring sizer; it will be your most accurate way to measure. You can grab yours for £1.50 here!
Now, it is worth considering your finger sizes change throughout the day, heat, cold, and water retention all play a part in your fingers swelling. So, I would suggest taking a couple of measurements over the course of the day.
You want your ring to be comfortable to wear, not too loose that it falls off but be able to pass over your knuckle without too much difficulty.
Once you have your ring size you can go ahead and order your piece.
Why Handmade?
The added benefit of having a ring made by hand for you is that it doesn't matter about half sizes or even quarter sizes! When you order with me you can put your exact ring size in, and I will make it for you. A truly tailor-made service.
I made a gorgeous White Gold Wedding Band for a customer, and she needed it to be a fraction over a size K to make it a perfectly comfortable fit, so that is exactly what I made her (K & a quarter)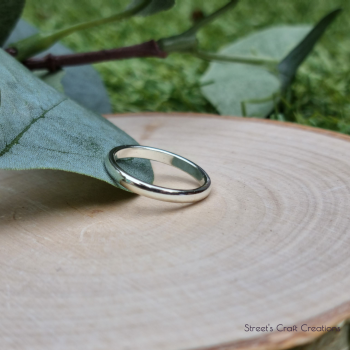 Wide Banded Rings
For wide ring bands, you generally need to size up. For 5-6mm around a quarter increase, 7-8mm around a half increase and above 8mm I would go a whole size up. I have some 12mm wide rings and I would wear a size larger, so it fits comfortably.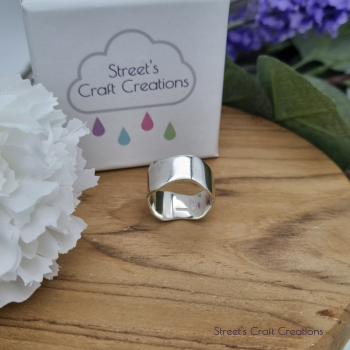 Conversions
Here is also a little handy conversion table for you. As ring sizes are measured differently around the works, UK are letters US numbers, this should help guide you too.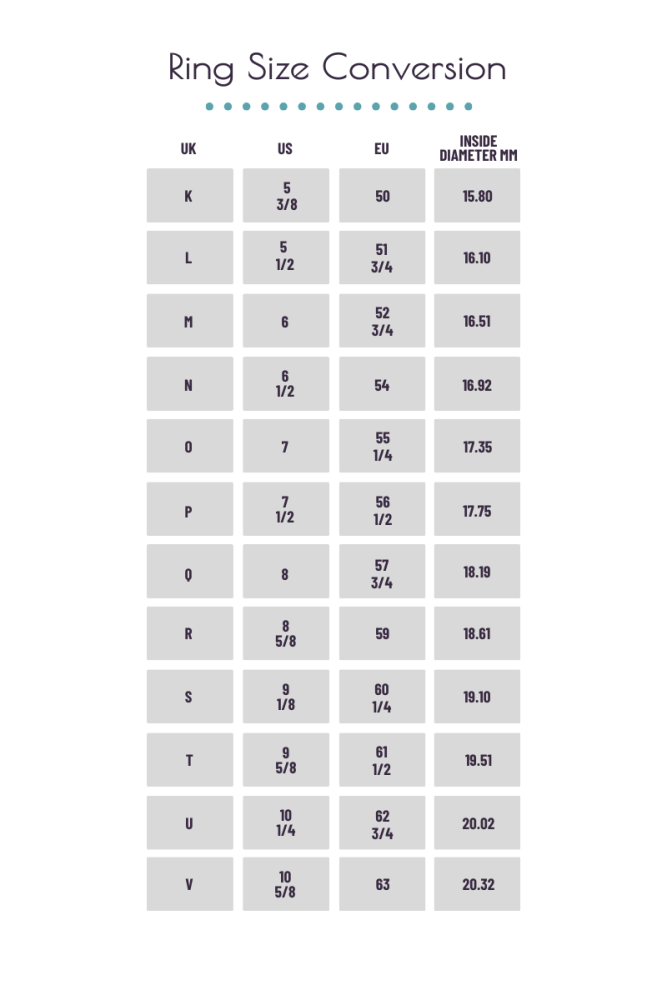 So now armed with all the knowledge you need for ordering your perfect ring why not head over and check out the beauties I have for you. TAKE ME TO THE RINGS - HERE
Drop me a message if you would like to chat about a particular ring or any jewellery for that matter after all your jewellery should be as unique and wonderful as you are. - Shell x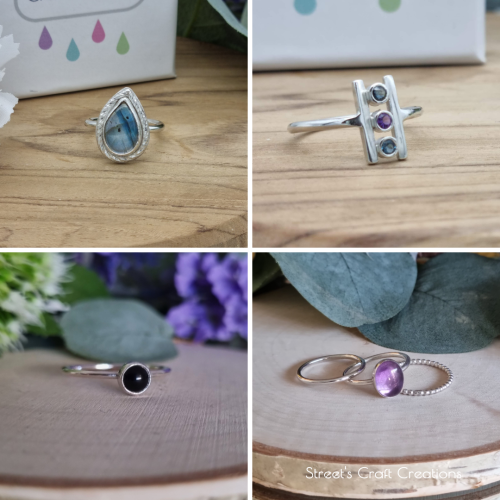 Shop my full collections on www.streetscraftcreations.co.uk
To be kept up to date with all my jewellery creations be sure to sign up to my newsletter and become one of my VIP's
Find and follow me on my social media channels for all the behind the scenes action, for direct messages and videos of my work: