It has just been a very strange few weeks hasn't it?
Everything has kind of been turned topsy-turvy for a while. On a personal level it has been one of great stress and worry but it is finally feeling like we are getting into the swing of our new norm. All be it though, I am hoping it is only short-lived and temporary.
How are you? It helps to ask each other, especially more so that our contact is limited and that can make it a lot more difficult to feel heard.
My Bubble
Setting the above aside, this last month or so has been one of learning, growing, changes and exciting things! I took a silversmith course, I loved it so much! I then got my equipment so I could start getting creative and adding new lines to my makes. I am having so much fun with it. I have drawn up loads of designs. Textured silver pieces, bespoke makes, oh there is just so many possibilities!
I also won and award! I couldn't believe (actually I am still shocked!) I won the Theo Paphitis Small Business Sunday award. How amazing is that?! I am looking forward to meeting him too next year at the #SBS event. Check out my badge!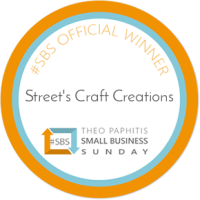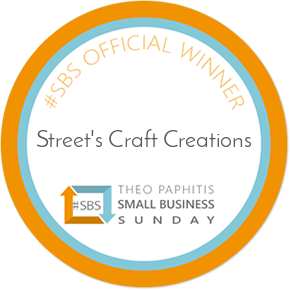 My twitter feed has been buzzing like crazy, so many lovely businesses, people sending love and congratulations. It was such a lovely boost in this crazy time.
I have been filling my 'spare time' (those moments I would usually be doing the school run etc) doing the little techy things I keep meaning to get done, like a new blog post! As well designing and planning, trying out new things.
I have also been baking and probably eating too much chocolate and cheese...therefore if any of you know of some good 10 minute workouts I could do around the kids please let me know! Preferably one that I will still be able to walk after ha ha ha!
In between now and getting back to normality keep safe and keep well. Feel free to pop by for a chat anytime, you can usually catch me on my Facebook page.
Take care lovelies
x Shell x